Greetings oh land of deviantART!!
Earlier this year I sent out tons of crazymail - wildly painted envelopes stuffed full of fun little treasures from the studio: bits of art and mini prints, stickers, an arty newsletter, tissue butterflies, sway, pieces of palette and all sorts of other miscellany.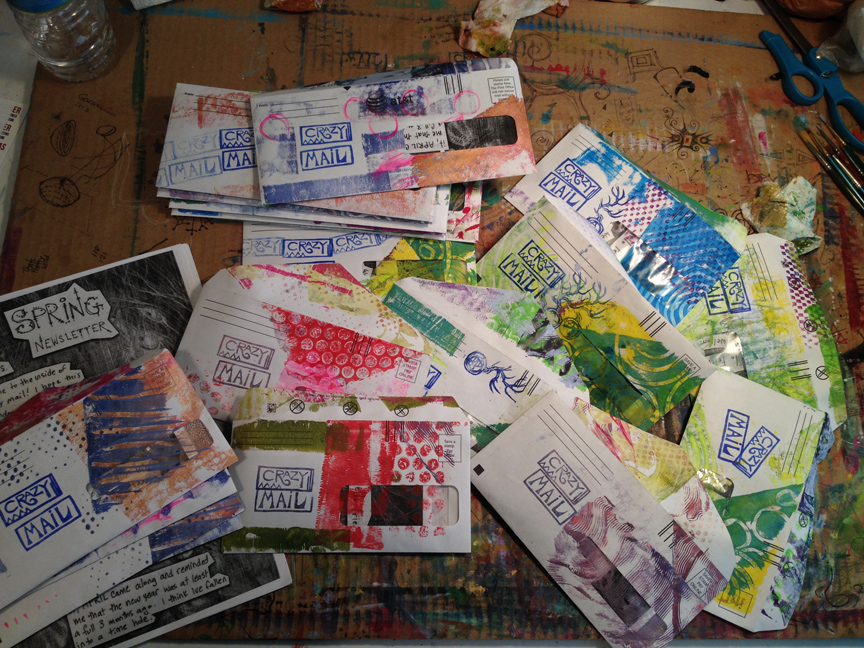 I sent about 70 envelopes out - I believe everyone deserves something in the mail other than bills!!
After hearing feedback, I decided to turn this into a sort of crazy-mail service through Patreon.
Not only can people help support this artistic path I'm on, but at the Crazy Mail tier and above, will receive something physical in the mail - a little bit of delight they can grasp in person, creative treasures sent right through the post. At higher levels, it becomes like a pre-claim on art for that month.
If this sounds like something you'd enjoy, please head on over and check out the site, read through it and see what I'm offering. If you think someone you know might like the idea, please share with them.
And thank you so much!!
www.patreon.com/lydiaburris